21/09/2023
Prague Rhythm Kings
The Prague Rhythm Kings Orchestra is again holding a concert of music from the 1920s – 1930s in the cubist Grand Café Orient on 21 September 2023. It starts at 7:00 p.m. Tickets can be purchased directly from the cafe staff.
Entrance fee CZK 180.
Info on phone 777261929
email: cafeorient@volny.cz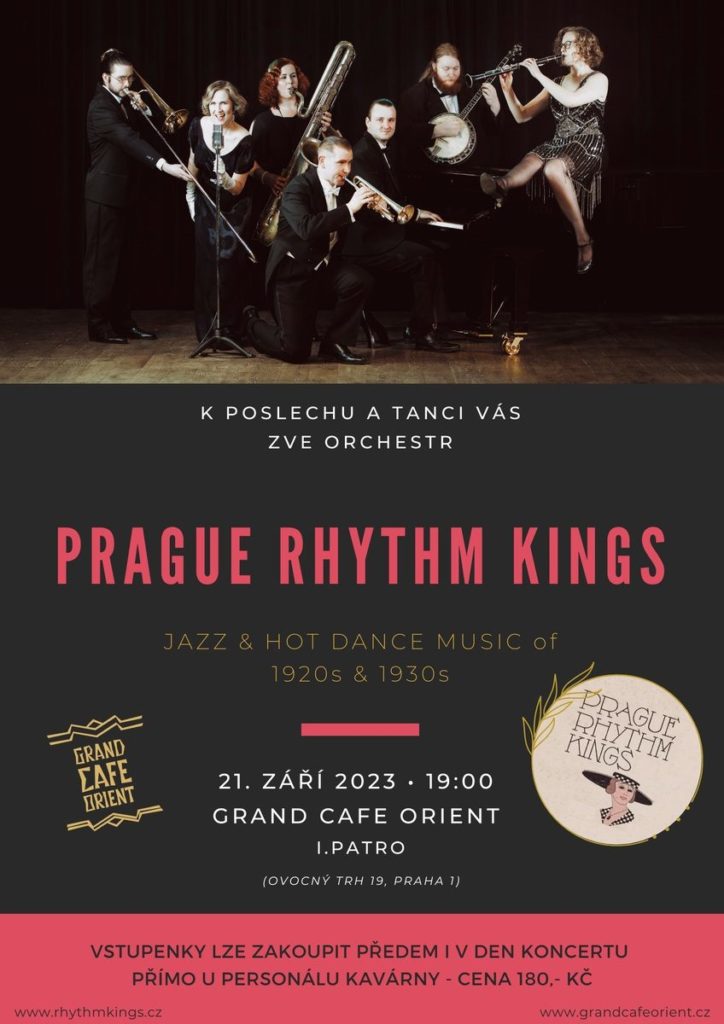 ---
23/05/2023
RESERVATIONS – On Tuesday 23 May 2023 from 9.00 – 11.00 a.m., the Grand Café Orient will be closed for a private event.

Thank you for your understanding.
---
---
---
10/02/2023
THE ORIGINAL PRAGUE SYNCHOPIC ORCHESTRA
---
Every Monday from 19.00
ZIG ZAG SWING DANCE ROOM
---
02/04/2022
ORIGINAL PRAGUE SYNCOPIC ORCHESTRA
---
---
20/12/2021
ORIGINAL PRAGUE SYNCOPIC ORCHESTRA
---
10/10/2021
AVANT-GARDE BAUHAUS
Avant-garde Bauhaus – lecture by architect Zdeněk Lukeš Thursday 7.10. 2021 from 8 p.m. The famous school in Weimar, Desava and Berlin belonged to the avant-garde European schools of modern design and architecture from 1905 to 1933. We will get acquainted with the history of the Bauhaus, its famous teachers and several Czech pupils and their dramatic destinies.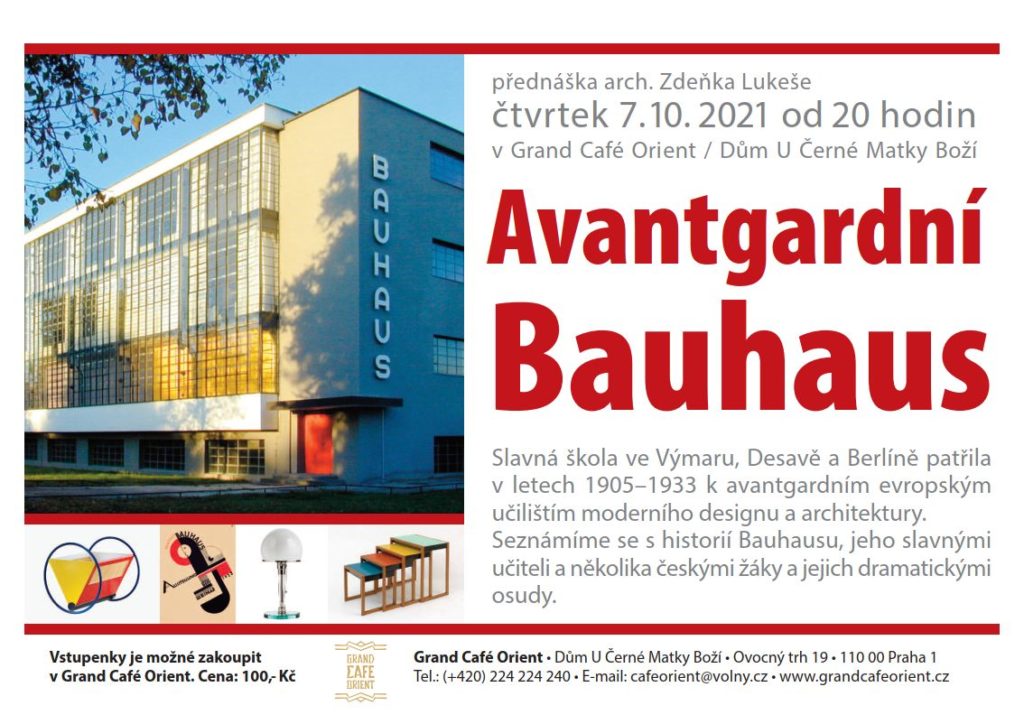 ---